Douglas A. Chalmers 1932-2022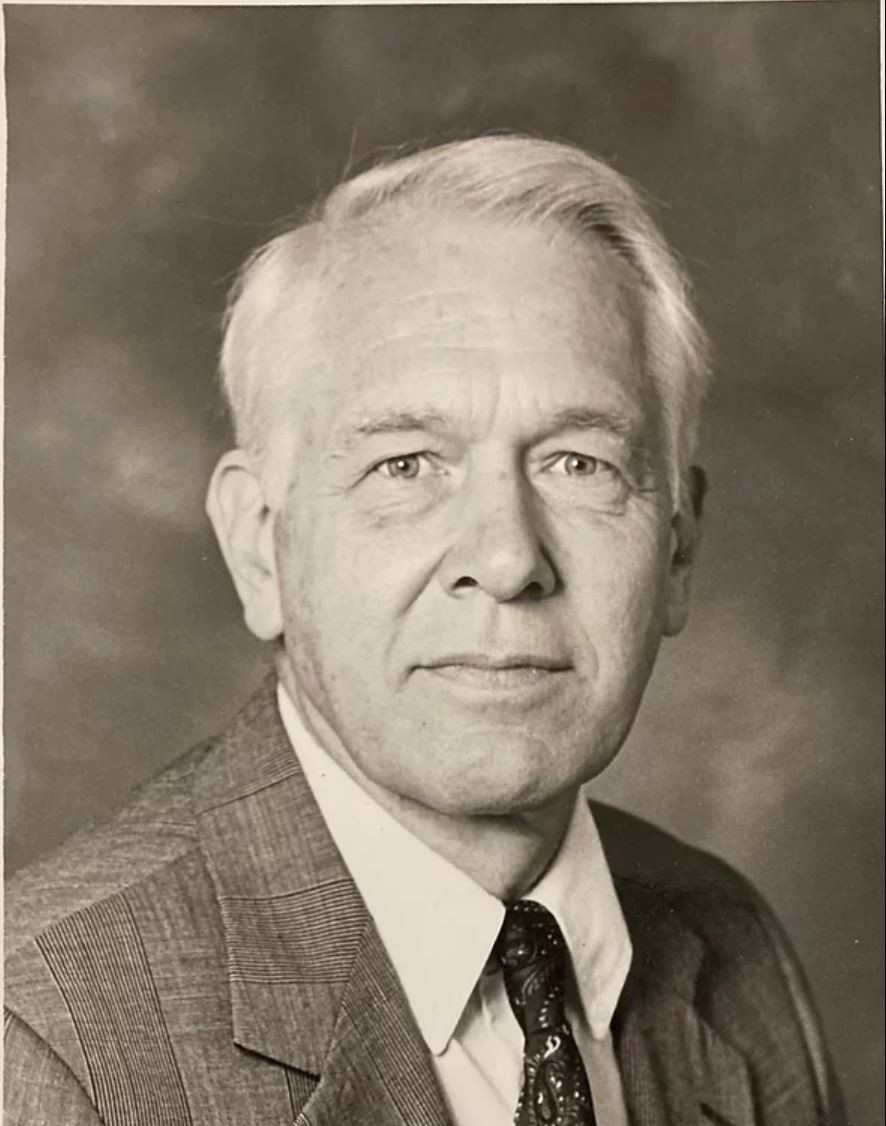 Douglas A. Chalmers, a beloved and esteemed professor of political science at Columbia University, died on April 4, 2022, from complications of Parkinson's disease.
Professor Chalmers will be remembered for a lifetime of service to students and scholars at the university and beyond, having taught generations of undergraduates in Contemporary Civilization in the Core Curriculum and graduate students in both the Graduate School of Arts and Sciences and the School of International and Public Affairs. He provided sensitive and effective leadership in several roles, including Chair of the Department of Political Science, Director of the Institute of Latin American and Iberian Studies, Acting Dean of the School of International and Public Affairs, Special Assistant to the Provost for Faculty Retirement, Executive Director of the Society for Senior Scholars, and President of Emeritus Professors in Columbia.
Professor Chalmers received the B.A. from Bowdoin College in 1953 (cum laude, with honors in Philosophy, Phi Beta Kappa), the M.A. from Yale University in 1958, and the Ph.D. from Yale University in 1962.
In 2019, Professor Chalmers was awarded the Doctorate of Humane Letters at Columbia. Presenting the degree, President Bollinger stated, "As a mentor to generations of budding scholars and public servants, you offered guidance without ego or orthodoxy, creating networks of Latin American experts across disciplines and schools. In so doing, over the span of your illustrious career, you transformed the field."
Professor Chalmers held appointments at Swarthmore College and Douglass College before joining the Department of Political Science in 1967, where he was quickly drafted to join a group of administrators and faculty appointed to communicate with student protestors occupying Low Library. He spent the next fifty-two years at Columbia, teaching and writing in the field of comparative politics. He wrote and co-edited several books and articles, including The Social Democratic Party of Germany: from Working-Class Movement to Modern Political Party (author, 1964), The Right and Democracy in Latin America (co-editor, 1992), The New Politics of Inequality in Latin America (author and co-editor, 1997), Problems Confronting Contemporary Democracies: Essays in Honor of Alfred Stepan (author and co-editor, 2012), and Reforming Democracies: Six Facts about Politics that Demand a New Agenda (author, 2013).
Please click here to access a memorial website that has been established to provide information about Professor Chalmers's life and work and information about tributes.