The first of its kind in the country, founded in 1880, the department's faculty includes leaders and prizewinners in every subfield of the discipline. Its graduates are leaders in global and domestic private and public sector organizations and professors in world-class colleges and universities in the United States and abroad.
Upcoming Events
International Affairs Building, 420 W. 118 St., New York, NY 10027 Lindsay Rogers Room, 7th Floor
2:00 PM - 5:00 PM
International Affairs Building, 420 W. 118 St., New York, NY 10027 Lindsay Rogers Room, 7th Floor
2:00 PM - 5:00 PM
International Affairs Building, 420 W. 118 St., New York, NY 10027 Lindsay Rogers Room, 7th Floor
10:00 AM - 1:00 PM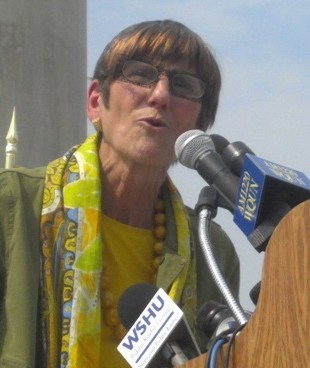 Rep. Rosa DeLauro to deliver inaugural Hamilton Lecture March 4, 2019
The Dona and Carol Hamilton Distinguished Lecture Series was established by Charles Hamilton, Professor Emeritus of Political Science, as an annual event hosted at the School of International and Public Affairs by the Department of Political Science to honor the life and work of his late wife, Dona, and daughter, Carol.

Befitting the goal of inviting distinguished speakers to address compelling topics on justice and fairness in our contemporary world, the inaugural speaker will be United States Representative Rosa L. DeLauro of the 3rd Congressional District of Connecticut. Rep. DeLauro's lecture is titled "The Politics of Helping Women, Children and the Vulnerable."
The lecture will take place Monday, March 4, 2019, in the Kellogg Conference Center, 420 W. 118th Street, 15th Floor, New York, NY. Refreshments will be available at 9:00 a.m. The lecture will begin at 10:00 a.m.
Rep. DeLauro serves in the Democratic leadership as Co-Chair of the Democratic Steering and Policy Committee, and she is the Chair of the Labor, Health and Human Services, and Education Appropriations Subcommittee, where she oversees out nation's investments in education, health, and employment. Rep. DeLauro also serves as a senior Democrat on the subcommittee responsible for the U.S. Department of Agriculture and the U.S. Food and Drug Administration—where she oversees food and drug safety—and on the House Budget Committee.
Soon after earning degrees from Marymount College and Columbia University, Rep. DeLauro followed her parents' footsteps into public service, serving as the first Executive Director of EMILY's List, a national organization dedicated to increasing the number of women in elected office; Executive director of Countdown '87, a national campaign that successfully stopped U.S. military aid to the Nicaraguan Contras; and as Chief of Staff to U.S. Senator Christopher Dodd. In 1990, Rep. DeLauro was elected to the House of Representatives, and she has served as the Congresswoman from Connecticut's Third Congressional District ever since.
Rep. DeLauro is married to Stanley Greenberg, Founding Partner of Greenberg Quinlan Rosner, a public issues research firm. Their children—Anna, Kathryn, and Jonathan Greenberg—all are grown and pursuing careers. Rosa and Stan have six grandchildren: Rigby, Teo, Sadie, Jasper, Paola, and Gus.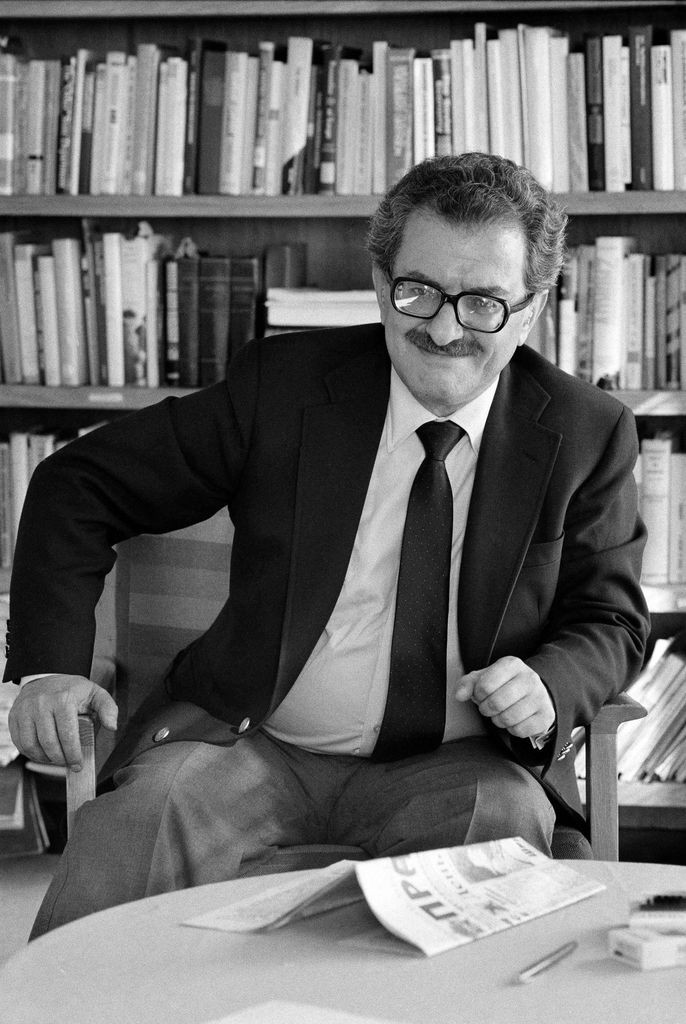 Professor Seweryn Bialer (1926-2019)
Seweryn Bialer, Robert and Renée Belfer Professor Emeritus of International Relations at Columbia University, MacArthur Fellow, and survivor of Auschwitz, died on February 8, 2019, at his home in Manhattan. 
Professor Bialer served in Poland's postwar Communist government before defecting to the West in 1956. In 1966, he earned his (second) Ph.D. at Columbia University, where he guided a generation of students while traveling the world as a highly sought lecturer and analyst of Soviet affairs.
He is survived by his spouse, Joan Afferica, L. Clarke Seelye Professor Emeritus of History, Smith College.
Please click here to read the obituary in The New York Times.
Please click here to read a remembrance from The Harriman Institute.
Professor Rodolfo de la Garza,
August 17, 1942 – August 5, 2018
Rodolfo O. de la Garza was Eaton Professor of Administrative Law and Municipal Science and Professor of International and Public Affairs at Columbia University in the City of New York, a position he held since 2008.
He was appointed Professor of Political Science at Columbia in 2001. Previously, he held appointments as Mike Hogg Professor of Community Affairs and Political Science at the University of Texas-Austin; at Colorado College, at University of Texas-El Paso; and a year-long Visiting Professorship at Harvard University.
Professor de la Garza helped found and was a leading figure in the field of Latino politics and policymaking, especially the social scientific dimension of the field. His research employed a variety of methodological approaches: statistical methods and aggregate data, survey research, elite interviews, ethnographic study, and close scrutiny of data validity and reliability in voting studies. His careful analysis of empirical evidence challenged established frameworks and common wisdom in the study of Latino politics, and pioneered the explicit use of social scientific and public policy analysis to the study of local and national racial and ethnic issues in the United States.
His research interests combined political behavior and public policy. In political behavior, he specialized in ethnic politics, with particular emphasis on Latino public opinion and electoral involvement. He collaborated with numerous colleagues and students and encouraged their work. His primary interests in public policy included immigration and immigrant settlement and incorporation, and these became a major focus of his teaching of undergraduate and graduate students. He recently completed a major forthcoming book, Americanizing Latino Politics, Latinoizing American Politics (with Alan Yang). Drawing on extensive opinion survey data the book makes the provocative claim and persuasively shows that "Latinos have increasingly converged across national origin in terms of their political behaviors, policy preferences and beliefs." While their level of political engagement is related to their measurable level of Americanization, Latinos have a policy agenda of both issues that are important to the American mainstream and issues of primary concern to Latinos.
Professor de la Garza also edited, co-edited, and co-authored numerous other books including The Future of the Voting Rights Act; Muted Voices: Latinos and the 2000 Election; Sending Money Home: Hispanic Remittances and Community Development; Latinos and U.S. Foreign Policy: Lobbying for the Homeland?; Bridging the Border: Transforming Mexico-U.S. Relations; At the Crossroads: Mexican and U.S. Immigration Policy; Awash in the Mainstream: Latinos and the 1996 Elections; Latino Voices: Mexican, Puerto Rican and Cuban Perspectives on American Politics; Barrio Ballots: Latinos and the 1990 Elections; and The Chicano Political Experience. He also published in leading professional journals such as the American Journal of Political Science, Latin American Research Review, Social Science Quarterly, and International Migration Review.
Professor de la Garza also participated in the evaluation and design of community service programs including increasing immigrant access to health services in California, and in evaluating Texas's state-sponsored naturalization campaign.
He chaired a series of seminars on Latinos and foreign policy that have emphasized increasing Hispanic involvement in international affairs. He served as Vice President of the American Political Science Association and received the Lifetime Achievement Award of the Committee on the Status of Latinos in the Profession of the American Political Science Association in 1993. He was a member of the Council on Foreign Relations.
He is survived by his spouse and daughter, Ileana Corbelle and Sofia Elena de la Garza; two stepsons, David and Daniel Yanes; and a sister, JoAnn Valencia.
Memorial donations may be made to Immigrant Families Together, a crowdsourced organization working to reunite and support families separated at United States borders, where Ileana Corbelle volunteers psychological services. To donate, visit https://immigrantfamiliestogether.com/.