Undergraduate Spotlight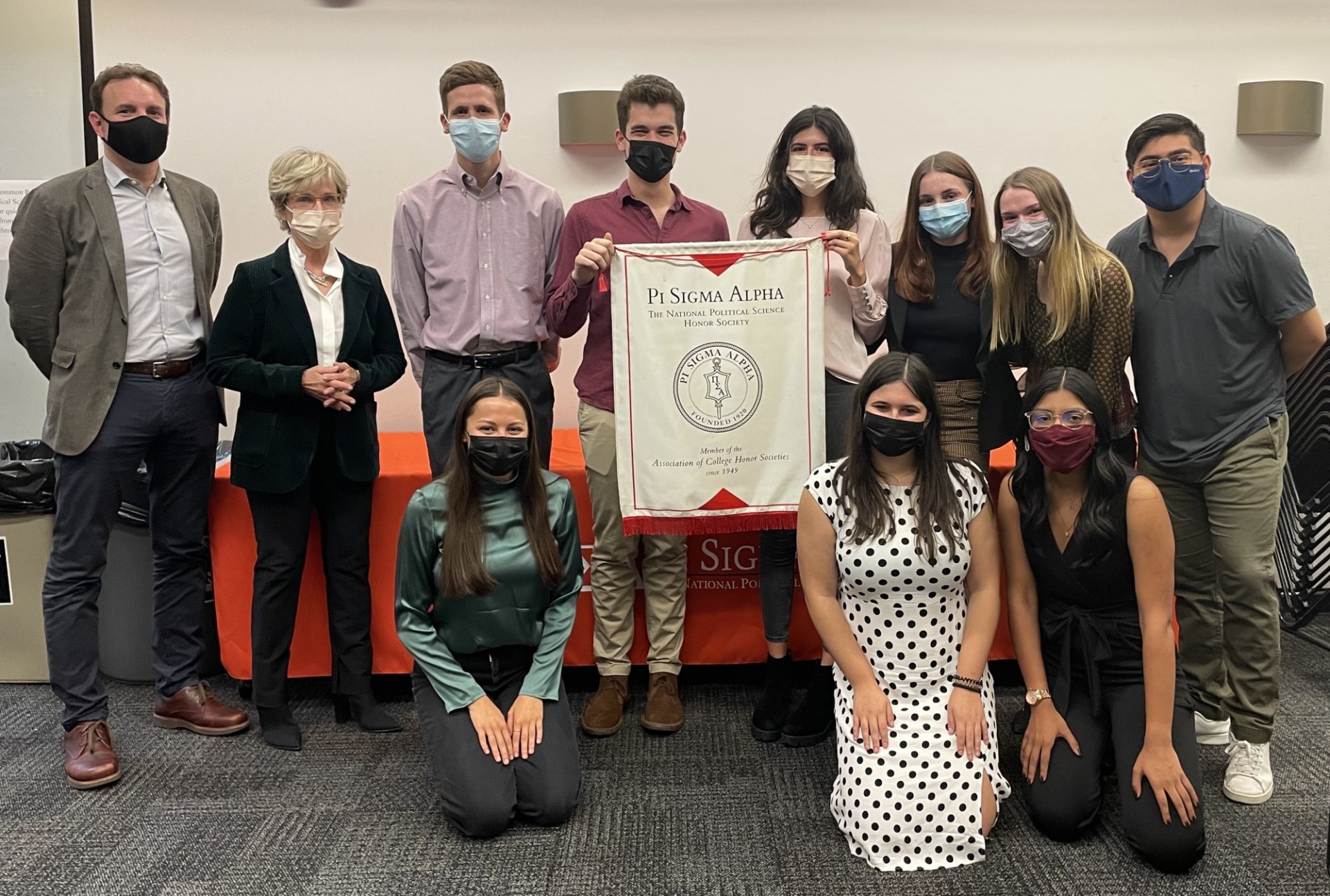 New members were recently inducted into the Mu Chapter of Pi Sigma Alpha, the national political science honor society. The Mu Chapter is dedicated to students who excel in their political science coursework at Columbia University and who demonstrate a dedication to public service and scholarship. The Mu Chapter welcomes political science students who intend to continue striving in the field of political science in careers in government, public policy, law, research, and academia. 
Pictured above are Professor Gregory Wawro; Professor Judith Russell (faculty adviser); and the Mu Chapter executive board: Matt Chagares, Michael Rubin, Amanda Perdomo, Olivia Hussey, Logan Blunt, Jose Ramirez (back); Riley Atkinson, Elizabeth Karpen, and Zara Tayebjee (front).
New Faculty Spotlight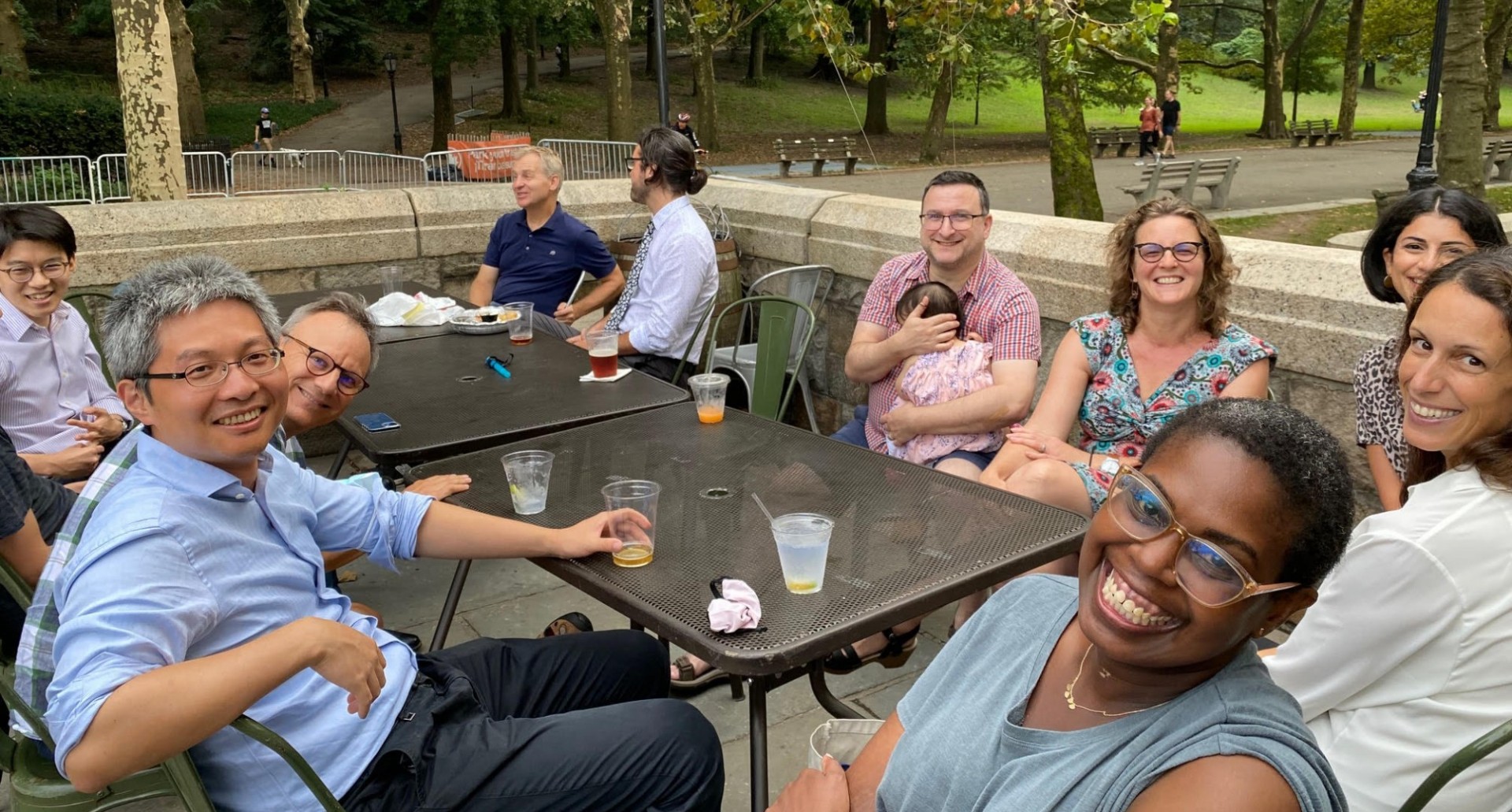 Faculty members gathered in Riverside Park in September 2021 to welcome Professors Naoki Egami and Junyan Jiang to the department. Professor Egami specializes in political methodology and develops statistical methods for questions in political science and the social sciences. Professor Jiang's research encompasses a range of topics including political leadership, distributive politics, and public opinion. Both are teaching courses in the Fall 2021 semester.