Current Students on the Job Market
PhD Student
Research Interest
Dissertation / Thesis Title
Credible to Whom? The Organizational Politics of Credibility in International Relations
PhD Student
Research Interest
PhD Student
Research Interest
Dissertation / Thesis Title
Social Ties and Climate Politics
Recent graduates on the job market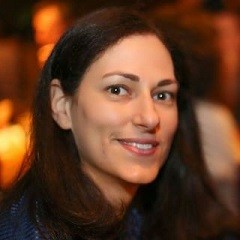 Hadas Aron
Hadas Aron is a Faculty Fellow at NYU's Center for European and Mediterranean Studies. She received her Ph.D. in political science from Columbia University in October 2017.  She earned an M.A. from Columbia, an M.Sc and a B.Sc from Tel Aviv University. Her research concerns populism, nationalism, international security, and social and ethnic cleavages with a regional focus on Eastern and Central Europe and Israel.
Dr. Aron's book project, Megalomania and Ruritania within the Nation: The Center Periphery Cleavage and the Rise of Right Wing Populism in Central Europe, explains variation in populism and its transformative effect on political systems. 
She currently teaches courses on European politics, social movements and political protest, and nationalism. Among the courses she previously taught are Introduction to Comparative Politics, Introduction to International Relations, and Scope and Methods in Political Science.
In addition to her scholarship, she participate in policy debates in her blog www.commentingtogether.com , as well as other publications such as Duck of Minerva, the LSE USA blog, and Newsweek. 
For more details see my website: www.hadasaron.com or contact me at [email protected]
---
Anthony M. Daniel
Anthony M. Daniel received his Ph.D. in May 2017. His dissertation, From Wagner to Taft-Hartley, Revisited, analyzed the long-lasting impacts of state-level responses to labor unrest during the New Deal. Broadly speaking, research interests include American Political Development, labor politics, and political communication. Of particular interest are historical moments of large-scale civilian resistance. He received his B.A .from Bard College and hobbies include chess and fishing.
Justin K. Canfil earned a PhD in International Relations with a minor specialization via Columbia Law School. His research examines the law and politics of emerging technologies, with particular interest in international security, US-China relations, and cyberspace. He holds concurrent postdoctoral appointments with the Harvard Belfer Center's International Security Program, the Harvard-Columbia China and the World Program, and the Tufts Cybersecurity Program at the Fletcher School of Law and Diplomacy.

His book manuscript, entitled "System Shocks: Emerging Technologies, International Law, and the Politics of Contestation," explores the complex relationship between technological change, sovereign legal policy, and the resilience of international law and arms control regimes. Drawing from extensive archival research, formally-motivated experiments, fieldwork in Europe, Russia, and China, and an original dataset, it asks why some militarily impactful technologies are considered more legally problematic than others, and explains how states manage these emergent controversies in times of rapid change.

Justin's work on the theme of emerging technology has been supported by the National Science Foundation, a Fulbright Scholarship, the US Departments of State (Title VIII) and Education (FLAS), and other sources. As a PhD student, he was previously affiliated with Harvard's Cyber Project, the London School of Economics, the Wilson Center, the University of Southern California's US-Asia Grand Strategy Program, Peking University, Fudan University, and Oxford.

For CV and contact information, please visit www.jcanfil.com
Michael Rubin
Michael Rubin is a Postdoctoral Scholar in the Center for Peace and Security Studies (cPASS) at the University of California, San Diego (UCSD). He earned a Ph.D. (2018) in Political Science from Columbia University, specializing in International Relations and Comparative Politics.
Dr. Rubin's research investigates the causes, conduct, and consequences of political conflict and violence. The research agenda explores three related research themes. The first examines belligerent conduct and civilian agency during civil war. Under what conditions do rebel groups seize and maintain territorial control, and what explains the decline of rebel control? Under what conditions do rebels provide governance to, and perpetrate violence against, civilians? How do civilians influence conflict processes? The second examines the causes and consequences of terrorism. Under what conditions do dissident groups resort to terrorism, and what are the consequences for conflict resolution and political stability? The third examines statebuilding and interstate conflict in the 21st Century. Under what conditions do states employ "gray zone" conflict strategies, and under what conditions do these strategies escalate to direct militarized conflict? Under what conditions do new sovereign states emerge, existing states collapse, and specific political entities capture the state apparatus over others? In addition to explaining political violence and its consequences, this research agenda contributes to understanding state formation and its failures, the nature of extra-institutional political competition between and within states, and the strengths and limitations of state-centric models of the international system. 
Dr. Rubin's research has been published or is forthcoming in International Studies Quarterly and the Journal of Conflict Resolution and has been funded by the National Science Foundation (Law and Social Sciences Program), The Earth Institute, the Weatherhead East Asian Institute, and the Center for Israel Education. Dr. Rubin has conducted field research in the Philippines and has worked on dataset design and collection for the Terrorism in Armed Conflic (TAC) and Named Entities for Social Sciences (NESS) projects. For more information and links to published and ongoing work, please visit his website: www.michaelarubin.com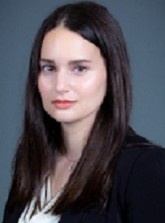 Laura Resnick Samotin
Laura Resnick Samotin is the post-doctoral fellow in national security and intelligence at the Saltzman Institute of War and Peace Studies, Columbia University. She obtained a Ph.D. in political science at Columbia University, where she focused on the non-material determinants of military effectiveness. Her dissertation examined how militarism contributes to a reduction in military effectiveness and adverse war outcomes via the generation of disintegrated wartime grand strategy. In addition to her work on intelligence and grand strategy, she conducts research on political psychology, specifically on bias in decision-making processes; on American foreign policy; and on military technological innovation.

Dr. Resnick Samotin was a Cordier Fellow in the School of International and Public Affairs at Columbia from 2016 to 2021. She was awarded a pre-doctoral fellowship at the Schwarzenegger Institute at the University of Southern California in Fall 2018 and a Hans Morgenthau pre-doctoral fellowship at the University of Notre Dame in Spring 2020. Her work has been funded by the George H.W. Bush Presidential Library's Scowcroft O'Donnell Grant and a Charles Koch Foundation dissertation development grant for the study of grand strategy. 

Before starting her Ph.D., she was a researcher at The Good Judgement Project at the University of Pennsylvania. She holds a B.A. in political science from the University of Pennsylvania and an M.A. and M.Phil. from Columbia University.