Current Students on the Job Market
Recent Graduates on the Job Market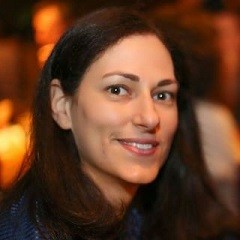 Hadas Aron
I am a Faculty Fellow at NYU's Center for European and Mediterranean Studies. I received my Ph.D. in political science from Columbia University in October 2017.  I earned an M.A. from Columbia, an M.Sc and a B.Sc from Tel Aviv University. I research populism, nationalism, international security, and social and ethnic cleavages with a regional focus on Eastern and Central Europe and Israel.
My book project, Megalomania and Ruritania within the Nation: The Center Periphery Cleavage and the Rise of Right Wing Populism in Central Europe, explains variation in populism and its transformative effect on political systems. 
I currently teach courses on European politics, social movements and political protest, and nationalism. Among the courses I previously taught are Introduction to Comparative Politics Introduction to International Relations; and Scope and Methods in Political Science.
In addition to my scholarship, I participate in policy debates in my blog www.commentingtogether.com , as well as other publications such as Duck of Minerva, the LSE USA blog, and Newsweek. 
For more details see my website: www.hadasaron.com or contact me at [email protected]
Justin Key Canfil
Justin K. Canfil earned a PhD in International Relations with a minor specialization via Columbia Law School. His research examines the law and politics of emerging technologies, with particular interest in international security, US-China relations, and cyberspace. He holds concurrent postdoctoral appointments with the Harvard Belfer Center's International Security Program, the Harvard-Columbia China and the World Program, and the Tufts Cybersecurity Program at the Fletcher School of Law and Diplomacy.

His book manuscript, entitled "System Shocks: Emerging Technologies, International Law, and the Politics of Contestation," explores the complex relationship between technological change, sovereign legal policy, and the resilience of international law and arms control regimes. Drawing from extensive archival research, formally-motivated experiments, fieldwork in Europe, Russia, and China, and an original dataset, it asks why some militarily impactful technologies are considered more legally problematic than others, and explains how states manage these emergent controversies in times of rapid change.

Justin's work on the theme of emerging technology has been supported by the National Science Foundation, a Fulbright Scholarship, the US Departments of State (Title VIII) and Education (FLAS), and other sources. As a PhD student, he was previously affiliated with Harvard's Cyber Project, the London School of Economics, the Wilson Center, the University of Southern California's US-Asia Grand Strategy Program, Peking University, Fudan University, and Oxford.

For CV and contact information, please visit www.jcanfil.com
Anthony M. Daniel
Anthony M. Daniel received his PhD in May 2017. His dissertation, From Wagner to Taft-Hartley, Revisited, analyzed the long-lasting impacts of state-level responses to labor unrest during the New Deal. Broadly speaking, research interests include American Political Development, labor politics, and political communication. Of particular interest are historical moments of large-scale civilian resistance. He received his BA from Bard College and hobbies include chess and fishing.
Theo Milonopoulos
Theo Milonopoulos is a 2021-2022 postdoctoral fellow at the University of Pennsylvania's Perry World House.  He received his Ph.D. in political science at Columbia University, and from 2019 to 2021, Theo was a predoctoral fellow at the Clements Center for National Security at the University of Texas at Austin.
His book manuscript, No Wider War: Leaders, Advisors, and the Politics of Wartime Decision-Making, examines the influence of top military and civilian advisors on executive's decision-making and strategic reassessments during wartime. His broader research interests include international security, bureaucratic politics, decision-making, civil-military relations, emerging technology, and the influence of domestic politics on foreign policy. His research has been supported by the Smith Richardson Foundation's World Politics & Statecraft Fellowship, among other entities.
From 2009 to 2011, Theo served as a lead research assistant to former Secretary of State Condoleezza Rice as she wrote her memoirs at Stanford University's Hoover Institution. He has held research assistant and intern positions at the RAND Corporation, the Center for New American Security (CNAS), the International Institute for Strategic Studies (IISS) in London, and Stanford's Center for International Security and Cooperation (CISAC). A graduate of Stanford University with honors in international security studies, Theo received an MA in War Studies at King's College London, where he studied as a Fulbright Scholar.
Benjamin Wolf Lehr Mueser
Benjamin Mueser holds a Ph.D. in political theory and international relations. His research focuses on the origin and development of the modern state, in particular, sovereignty, territoriality, and the intersection of territory and nationalism. His doctoral work focused on the intellectual resources of state formation during the seventeenth- and eighteenth-centuries. He also writes on the normative conditions for the possession of land. He is currently a Max Weber Postdoctoral Research Fellow at the European University Institute in Florence, Italy. He is developing his manuscript, tilted The Territorial Revolution in Political Thought, for publication. His work has been published in Global Intellectual History. 
Ben has taught as a Preceptor for Contemporary Civilization, Columbia's flagship course on the history of political thought. He has also taught introductory courses on political theory and international relations.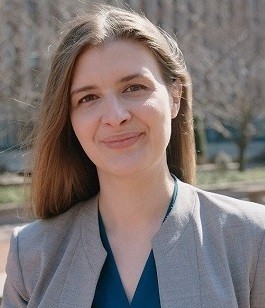 Luise Papcke
Luise Papcke (Ph.D., Columbia University) is currently a postdoctoral research fellow at the Classical Liberal Institute at the New York University School of Law. A trained political theorist, she works both in the history of political thought and contemporary political theory. Her research focuses on the changes in how we understand the notions of 'individuality' and 'community' within liberal theory and in contemporary society, especially given the advent of new media technologies.
Her current book project, Socializing Individuality. The Liberal Individual in the Political Thought of Wilhelm von Humboldt and Friedrich Schleiermacher, examines a conceptualization of individuality in early German liberal thought that pays particular attention to the social origins of individual uniqueness. The book retraces this notion of "social individuality" as an alternative vision of the liberal individual developed at the outset of the modern administrative state. The analysis focuses in particular on works of Wilhelm von Humboldt and Friedrich Schleiermacher, two prominent figures in the liberal movement in early 19th century Prussia and founders of the university of Berlin (1810) which was to become a model also for American liberal arts education. In analyzing their conceptualization of individuality and its political consequences for the liberal pluralist state, the book offers an alternative account of reconciling individualist claims to autonomy, self-cultivation and political participation rights with societal demands and collective claims on organizing individual behavior.
As postdoctoral fellow at NYU, she currently also works on her follow-up project which seeks to marshal these historical conceptual resources on "social individuality" to examine the new challenges posed by Big Data surveillance and new media technologies to privacy and individual autonomy. Her research focuses on conceptualizations of manipulation and influence in customized online advertisement and filtering mechanisms. She studies these issues from a political theoretical perspective with a strong interest in legal applications.
During her graduate studies at Columbia, Luise taught 'Contemporary Civilization,' a year-long introductory political theory course in Columbia's Core Curriculum, and was selected as GSAS Teaching Scholar to design and teach an undergraduate seminar on 'Individual Autonomy in the 21st Century'. She also holds a Franco-German dual M.A. degree in history and political theory from Freie Universität Berlin and Sciences Po Paris and a B.A. degree in political science from Free University Berlin.
Her previous work on discrimination in the associational sphere in US constitutional law was published in Polity (2018).
Michael Rubin
Michael Rubin is a Postdoctoral Scholar in the Center for Peace and Security Studies (cPASS) at the University of California, San Diego (UCSD). He earned a PhD (2018) in Political Science from Columbia University, specializing in International Relations and Comparative Politics.
Michael's research investigates the causes, conduct, and consequences of political conflict and violence. The research agenda explores three related research themes. The first examines belligerent conduct and civilian agency during civil war. Under what conditions do rebel groups seize and maintain territorial control, and what explains the decline of rebel control? Under what conditions do rebels provide governance to, and perpetrate violence against, civilians? How do civilians influence conflict processes? The second examines the causes and consequences of terrorism. Under what conditions do dissident groups resort to terrorism, and what are the consequences for conflict resolution and political stability? The third examines statebuilding and interstate conflict in the 21st Century. Under what conditions do states employ "gray zone" conflict strategies, and under what conditions do these strategies escalate to direct militarized conflict? Under what conditions do new sovereign states emerge, existing states collapse, and specific political entities capture the state apparatus over others? In addition to explaining political violence and its consequences, this research agenda contributes to understanding state formation and its failures, the nature of extra-institutional political competition between and within states, and the strengths and limitations of state-centric models of the international system. 
Michael's research has been published or is forthcoming in International Studies Quarterly and the Journal of Conflict Resolution and has been funded by the National Science Foundation (Law and Social Sciences Program), The Earth Institute, the Weatherhead East Asian Institute and the Center for Israel Education. Michael has conducted field research in the Philippines and has worked on dataset design and collection for the Terrorism in Armed Conflic (TAC) and Named Entities for Social Sciences (NESS) projects. For more information, and links to published and ongoing work, please visit his website: www.michaelarubin.com
Maria Snegovaya
Maria Snegovaya  (Ph.D., Columbia University) is a postdoctoral fellow at Johns Hopkins University School of Advanced International Studies and an Adjunct Fellow at the Center for European Policy Analysis. She is a comparative politics, international relations and statistical methods specialist.  
The key focus of Ms. Snegovaya's research is democratic backsliding and the spread of populist and radical right actors across Europe. Her dissertation explains the success of these parties in the region as a function of the economic policy choices made by the left parties of the post-Communist era. Based on extensive field research in the Czech Republic and Hungary, she argues that when post-Communist left parties shifted toward economically centrist policies in the wake of the market transition, they created a political opening for populist and radical right parties that successfully used redistributionist appeals to attract former left party supporters. Her results go in-line with the existing scholarship on other regions, such as Latin America and Western Europe, which suggests that reforms adopted by leftist leaders were programmatically dealigning for party systems and contributed to rising electoral instability and emergence of populist political actors in the aftermath of the reform process.
Ms. Snegovaya's research also explores the domestic and international factors behind Russia's ability to successfully deploy targeted political strategies and disinformation campaigns in Europe and the U.S.
While pursuing her doctorate, Ms. Snegovaya was the recipient of research/scholarly funding from several entities, including the Harriman Institute at Columbia University, the Free Russia Foundation, the Institute for Humane Studies, and the Higher School of Economics.
Ms. Snegovaya has presented research at professional meetings and published the results of her analysis in various publications, including the Washington Post's political science blog the Monkey Cage, policy papers, book chapters, and in peer-reviewed journals. Her publications have been included as required reading for courses at Sciences Po, Syracuse University, and the Harriman Institute at Columbia University.
Personal Website: