Current Students on the Job Market
Recent Graduates on the Job Market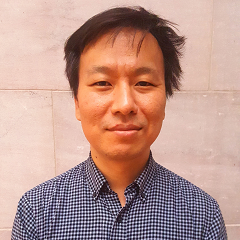 Hiroaki Abe
Hiroaki Abe (Ph.D., Columbia, 2017) is a job market candidate whose work straddles the subfields of international relations and political theory. His thesis, written under the supervision of Robert Jervis and titled Not All's Fair in Love and War: Composite State Longevity in Early Modern Europe, puts forward a theory which argues that dynastic kinship ties played an important but little recognized role in curtailing wars of conquest in continental Europe during the early modern period. Hiroaki's current research agenda includes a broad-based investigation of the continuing role of kinship ties in contemporary politics, and the development of a critical theory for the Non-Western world in the post-unipolar age. Dr. Abe also holds M.A. degrees in Sociology from the New School for Social Research and Seoul National University (SNU), as well as a B.A. (First Class Honors) in Social Theory and Philosophy from the University of Melbourne.
Research Interests: international relations theory, social and political theory, historiography, constitutionalism and legal theory, East Asian politics, comparative historical sociology, political dynasties, and the philosophy of social science.
---
Hadas Aron
Hadas Aron is currently a Post-Doctoral Research Fellow at the Political Science Department at Tel Aviv University, and an Associate Research Scholar at the Saltzman Institute of War and Peace Studies at Columbia University. Hadas received her Ph.D. in political science from Columbia University in May 2017. She earned an M.A. from Columbia, and an M.Sc and a B.Sc from Tel Aviv University.

Hadas is a scholar of populism, nationalism, international security, political narratives, and democratization with a regional focus on Eastern Europe, the United States and Israel. Her book project, "Intimate Rivals or Enemies of the Nation: Radical Right Movements and Transformative Populism" explains the penetration of right wing populism into the mainstream and the variation in its transformative effect on political systems. Based on interviews and extensive archival work the research shows how long term center-periphery cleavages lead to the vulnerability of political systems to penetration and transformation by radical populists.  
Hadas was a Senior LEAD Teaching Fellow at the Columbia University Center for Teaching and Learning (2015-2017) designing and leading workshops on inclusive teaching and reflective teaching practices. Among the courses she taught are an originally designed course on social movements, and intense International Relation summer course based on active learning assignments. She was also a teaching assistant at Columbia in multiple courses including the graduate seminar, International Relations Theories; Democracy and Dictatorship in Europe; Introduction to International Relations; Introduction to Comparative Politics; and Scope and Methods in Political Science. 
In addition to her scholarship, Hadas participates in policy debates on her blog (http://www.commentingtogether.com/), as well as other publications such as Duck of Minerva, and the LSE USA blog.
Hadas conducted field research in Central Europe and Israel and was a visiting scholar at the Central European University and The Hungarian Academy of Science (2014). Her research was supported by The Harriman Institute for Russian Eurasia and East European Studies, Academic Exchange, and the Saltzman Institute of War and Peace Studies.
For more information, please see her website: www.hadasaron.com or email her at ha2284@columbia.edu.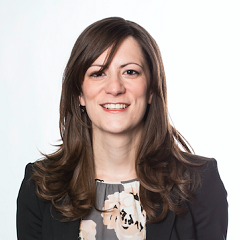 ---
Alexandra Cirone
Alexandra ("Ali") Cirone is currently a postdoctoral Research Fellow at the London School of Economics (LSE), in the political economy group (PSPE). She defended her PhD at Columbia in June of 2017, advised by John Huber and specializing in comparative politics and quantitative methods.
Her research interests center on comparative institutions and multi-level governance, public policy, historical political economy, and European politics. Her work combines quantitative methods, micro-level time series data, and natural or quasi-experimental research designs with extensive archival research.
At the LSE, she currently teaches in the Masters of Public Administration (Public Policy) program. She co-teaches the core course Gv478: Political Science and Public Policy and independently teaches Ec408 Quantitative Methods. At Columbia, she twice received a fellowship to develop and independently teach a course on Contemporary European Politics, and served as a TA for game theory I and II, and introductory statistics.
Ali has held fellowships at the Council for European Studies, Reid Hall in Paris, and the Global Public Policy Network. She is also the co-organizer of the Historical Political Economy Working group, and organizes the LSE Historical Political Economy conference (for more information, see acirone.com/hpe).
For more information, please see her website: acirone.com or email her at a.e.cirone@lse.ac.uk.
---
Anthony M. Daniel
Anthony M. Daniel received his PhD in May 2017. His dissertation, From Wagner to Taft-Hartley, Revisited, analyzed the long-lasting impacts of state-level responses to labor unrest during the New Deal. Broadly speaking, research interests include American Political Development, labor politics, and political communication. Of particular interest are historical moments of large-scale civilian resistance. He received his BA from Bard College and hobbies include chess and fishing.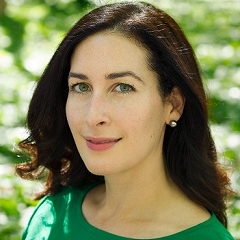 ---
Emily Holland
Emily Holland is a Post-Doctoral Research Fellow at Harvard University's Davis Center for Russian and Eurasian studies. She received her Ph.D. in political science from Columbia University in May 2017.

Emily's research focuses energy politics, international political economy, Russian foreign policy, US-Russia relations, development and European politics. Her work has appeared in Lawfare, the Journal of International Affairs, The Christian Science Monitor and the Georgetown Journal of International Affairs. She also blogs at Commenting Together.  

Emily's book project, Poisoned By Gas, explains variation in energy security policy across Europe. Based on interviews, archival work and statistical evidence, she shows why some states fail to reduce energy dependence on a main supplier state even when they have the opportunity to do so. Using an original dataset of bi-lateral natural gas contracts, she creates a new index of energy dependence that facilitates the comparison of energy security both within case across time and cross-nationally. Using new data, she offers an novel conception of measuring and evaluating energy security on a dominant supplier.

Emily has conducted fieldwork in Russia, Ukraine, Germany, Hungary, Lithuania and Poland, interviewing government officials, corporate actors, policymakers and local actors. She currently holds the 2017 Getulio Garvalho Research Fellowship at the Government Accountability Project in Washington D.C. and was a CSIS Taiwan-US Policy Fellow during the summer of 2017. She has also held research appointments at the European Council on Foreign Relations and the German Institute for Economic Research (DIW).
---
Patricia Kirkland
Website: https://patriciakirkland.com/
Advisers: Justin Phillips, Shigeo Hirano, Ester Fuchs, Isabela Mares
Dissertation: "America's Mayors:  How Voters Choose and How Mayors Shape Policy"
Research Interests: U.S. state and local politics, representation, urban politics, public policy, fiscal policy, elections
Patricia Kirkland is a Postdoctoral Fellow at the Center for the Study of Democratic Institutions (CSDI) at Vanderbilt University. Her ongoing research explores subnational politics in the United States with a focus on representation, public finance, and fiscal health in U.S. cities. She combines observational and experimental methods with extensive original data to analyze who seeks and holds office, how voters select political leaders, and how politicians influence public policy. Her work leverages variation in subnational institutions to study the link between institutions and representation. Other recent  projects investigate vote choice in nonpartisan elections and the connection between divided government and legislative performance in the states.
At CSDI, Patricia is working on a book project that examines business owners and executives as politicians, addressing questions about why they run for office, why voters elect them, and how they influence public policy. Focused on mayors, this study relies on a detailed, original dataset of mayoral candidate backgrounds and expands on Patricia's dissertation research, which documents the overrepresentation of business owners and executives in American city halls and suggests that business executive mayors shape fiscal policy to cut redistributive programs and increase spending on infrastructure. This research is supported by a Doctoral Dissertation Research Improvement Grant from the National Science Foundation.  
For more information, please visit patriciakirkland.com or email patricia.a.kirkland@vanderbilt.edu.