M. A. Alumni and Placement
The political science M.A. provides students with the theoretical and applied expertise needed to advance in both academic and non-academic professions.
Placement information for M.A. classes 2017-2021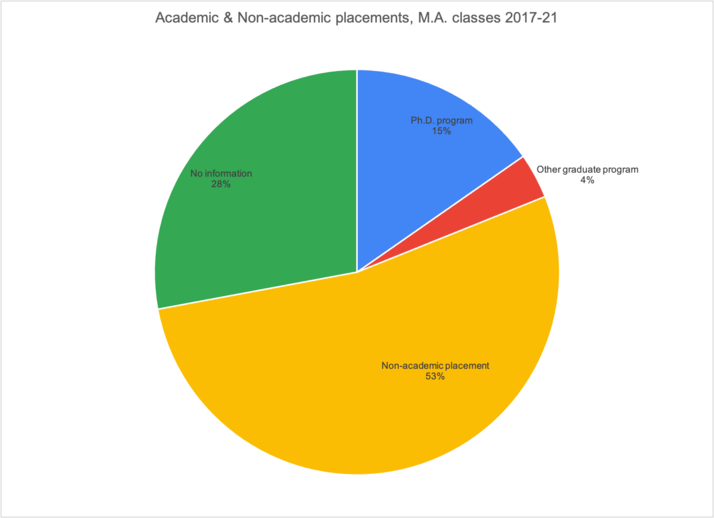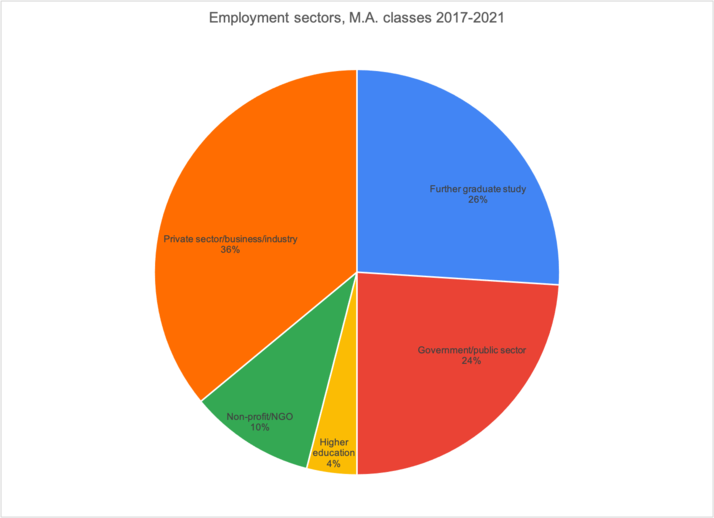 M.A. Alumni Spotlights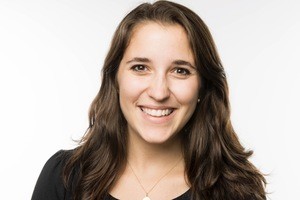 Margaret Linsly "Molly" Bangs MA'18 is a writer, researcher, and advocate with interests in human rights, reproductive health, women's representation in government and peace negotiations, international law and institutions, and social justice. Her work has been published on TCF.org, VICE, Truthout, and Huffington Post.
Molly has a strong background in American and international policy and politics. She currently directs Equity Forward, a reproductive rights organization, where she previously worked as a political researcher. Molly has also worked at The Century Foundation, a progressive policy think tank, as a researcher, writer, and editor. In these capacities, she has published policy papers on topics ranging from the legal codifications of gender-based violence in Kuwait versus the United States to women running for office, as well as prepared and presented briefings for Capitol Hill on the Title X family planning program and workplace harassment. She regularly conducts public records research, analyzes public policy, and tracks legislation.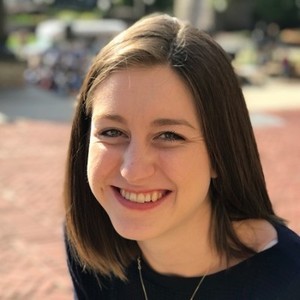 Courtney Blackington MA'18 is a Ph.D. candidate in political science at the University of North Carolina at Chapel Hill. Her research focuses on protest, partisanship, and conspiracy theories. Her dissertation analyzes how political socialization processes and psychological factors shape who protests for different issues. Her research has been supported by the U.S. Department of State, the European Union, the BEAR Network, the University of North Carolina, and the University of Pittsburgh. She is spending the 2021-2022 academic year as a Fulbright and Title VIII Scholar at the Polish Academy of Sciences.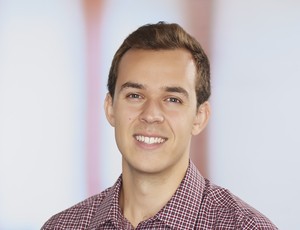 Nick Pangakis MA'20 is a Joint Ph.D. student at the Annenberg School for Communication and the Department of Political Science at the University of Pennsylvania. His research focuses on American political behavior, political communication, and public policy. Substantively, Nick studies the politics of American immigration and demographic change as well as trends related to partisan polarization and nationalization. Nick previously worked at an immigration nonprofit in Maine and as a policy advisor in the Massachusetts State Senate.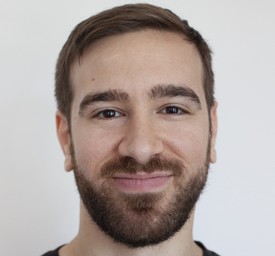 Chris Palmisano MA'19 is a Ph.D. candidate in the Department of Political Science at the University of California, Los Angeles, studying American politics. His research focuses on political psychology, the nature of political belief, misinformation, and the framing of issues.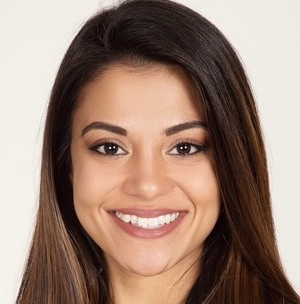 Cloey Romans completed the M.A. in 2020, focusing on international security. After graduation, she worked as a consultant for the United Nations in the department of talent acquisition. Currently, Cloey works as an investigator for the Civilian Complaint Review Board (CCRB), the government organization for New York City that investigates misconduct allegations against the New York Police Department. Cloey's educational focus and professional experience center on state violence and intervention, both domestically and internationally. Ultimately, she hopes to pursue her aspirations within the field by ensuring the implementation of human rights law and international humanitarian law in times of conflict.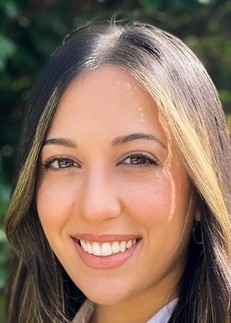 Alyssa Maurice,MA'18 is the Research Associate at the William J. Hughes Center for Public Policy. There she manages the Stockton Polling Institute and assists in conducting policy research relevant to southern New Jersey on behalf of private organizations, government agencies, or in collaboration with faculty. Previously, Ms. Maurice worked as an Election Research and Quality Control Analyst for the Associated Press, where she maintained an extensive database of U.S. voting data, analyzed voter composition, and tracked election laws. As the AP tabulated races across the country, she also used statistical tools to monitor election results for anomalies in real-time. Using data analytics to better inform independent research and engage the public on policy issues is central to Ms. Maurice's work.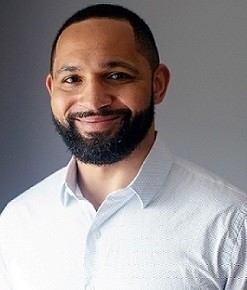 David J. Sutton MA'19 is a Ph.D. candidate in the Department of Government at Harvard University, studying American politics and modern political theory. His research focuses on elections, voting behavior, public opinion, and the American founding. Currently, Mr. Sutton is serving as a consultant for Arizona's Independent Redistricting Commission, performing and interpreting statistical analyses to advise the commission on the extent to which their possible redistricting plans comply with the Voting Rights Act, Arizona constitution, and other applicable laws.
Prior to beginning his college career, Mr. Sutton served for five years in the United States Marine Corps. His military service includes billets as team leader for a signals intelligence unit while deployed to Iraq and Spanish Language Program Manager of 2nd Radio Battalion at Camp Lejeune, North Carolina.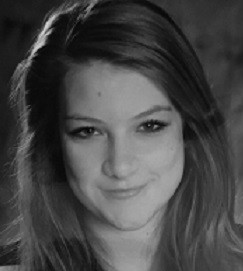 Judith Uher MA'20 joined the International Finance Corporation (IFC), a member of the World Bank Group, upon graduation. IFC's mission is to advance economic development by encouraging private sector growth in developing countries. Building on her previous experience of working in the financial sector, Ms. Uher is part of the infrastructure investment team that analyzes and develops projects on a global level with a strong focus on environmental and social standards.
Kaylee Fagan MA'21 is a Ph.D. student of communications at the Columbia Journalism School. Her research focuses on the impacts of journalism, mass media, and technology on American politics. Before beginning her PhD program, Kaylee served as a research fellow at the Harvard University Shorenstein Center for Media, Politics & Public Policy, where she studied political disinformation and conspiracy theories online.